Set Of 2 Olive Wood Tea Light Candle Balls
Made from a sustainable source
Set of 2 (inc tea lights)
Dimensions: 10cm (W) x 8.5cm (H)
Loading...
Description
Made from a sustainable source
Set of 2 (inc tea lights)
Dimensions: 10cm (W) x 8.5cm (H)
Brand
Candle Holders
100% Recycled Glass Glass recycling helps the environment by using considerably less energy to melt the glass than that needed to melt raw materials which is too often used in producing new bottles and jars. The decorative home-ware and contemporary tableware in this range will bring both beauty and purity to the home.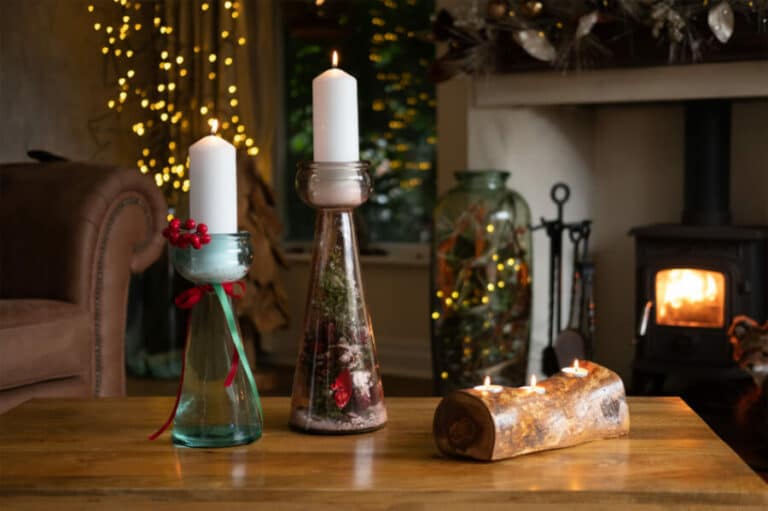 Verano Home Fragrance
Our exclusive Verano Home Fragrance Luxury Candles, Diffusers and Olive Wood Candle Holders and Boats have been lovingly created and hand-poured in the UK, bringing stylish, beautiful and unique scents to the home. The natural Soy Wax used in our candles is clean-burning, releasing no harmful toxins. 'Kinder to the home and kinder to the environment'.